What Are Reddit Moons? Explaining /r/Cryptocurrency Tokens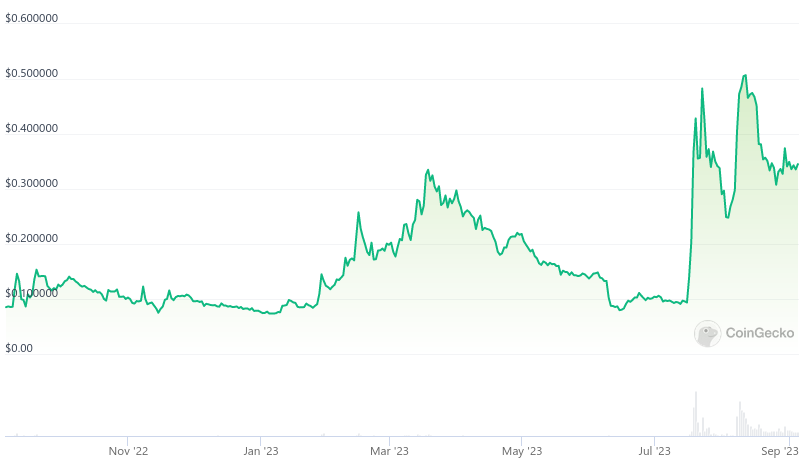 Moons are a cryptocurrency that is associated with Reddit. These tokens have recently attracted attention — here's what you should know.
What Are Reddit Moons?
Moons are crypto tokens that are distributed to users of the social media platform Reddit. Specifically, these tokens are distributed to users of the /r/cryptocurrency subreddit in part based on the number of upvotes that their posts receive.
Users can spend Moons on various Reddit features. Moons are also used in governance, meaning that holders can vote on decisions related to /r/cryptocurrency.
Moons circulate on Arbitrum Nova, a layer 2 network for Ethereum. The Moon token itself is based on the Ethereum token standard ERC-20.
Where Can I Buy and Sell Moons?
Several mainstream cryptocurrency exchanges added Moons to their listings in 2022 and 2023. CoinEx announced that it would list Moons in September 2023. Crypto.com listed Moons in July 2023, while Kraken listed Moons in August 2023.
Other exchanges that list Moons include Sushiswap, MEXC, Gate.io, Bitmart, RCPSwap, and Bittrue. Current exchange listings can be seen on Coingecko.
Are Moons a Risky Investment?
Moons are among the top 500 largest cryptocurrencies, with a market cap of $36.9 million. Moons saw over $30,000 in daily trading volume on Sept. 4.
Moons performed exceptionally well in early 2023, gaining 345% in value over the one-year period ending on Sept. 4, 2023. Much of those gains occurred beginning in July as high-profile crypto exchanges began to list the cryptocurrency.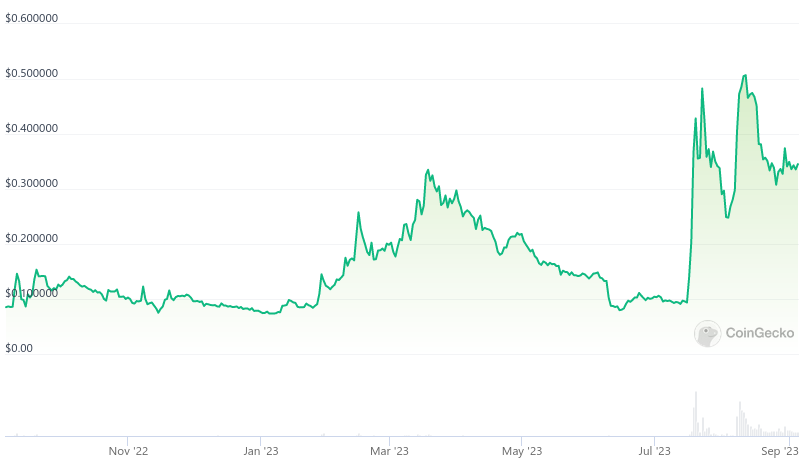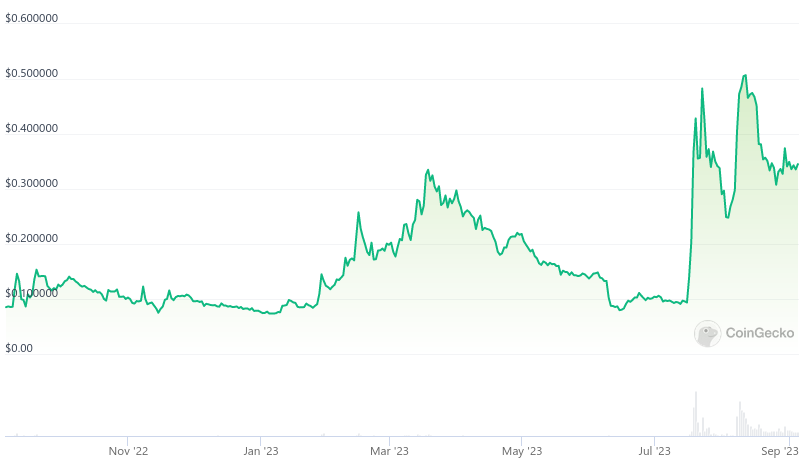 Those recent gains are not necessarily permanent, and prices have fluctuated greatly. Moons have few if any uses outside of Reddit, and most recent gains can be attributed to hype around exchange acceptance rather than new real-world uses.
As such, Moons should be considered an investment that carries risk in spite of their association with a major social media company.
What Other Crypto Assets Are On Reddit?
One other subreddit, /r/FortniteBR, uses a cryptocurrency called Bricks. These are similar to Moons in many ways. Bricks are available on Reddit itself and on exchanges, though exchanges do not always list both Moons and Bricks.
Reddit also offers NFT avatars or cryptocollectibles called CryptoSnoos. These are available on Reddit itself and on marketplaces like OpenSea.