Controversy as MakerDAO's Spark Protocol blocks users with VPNs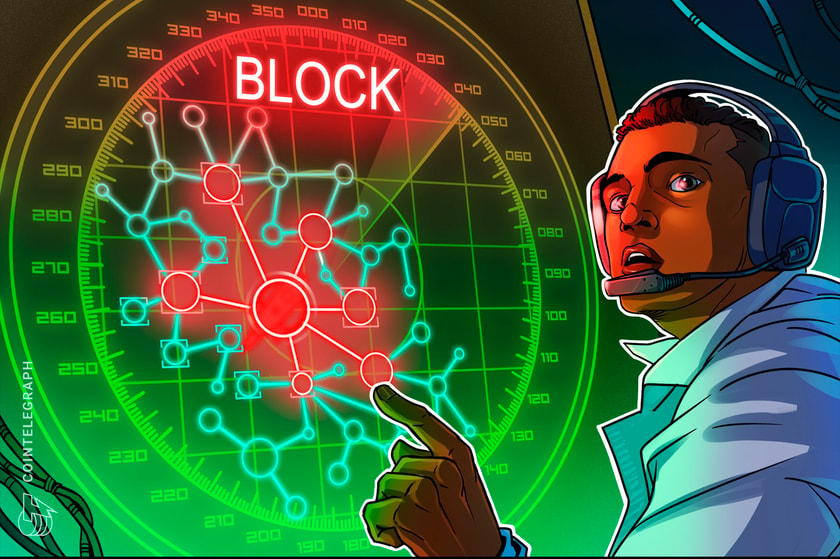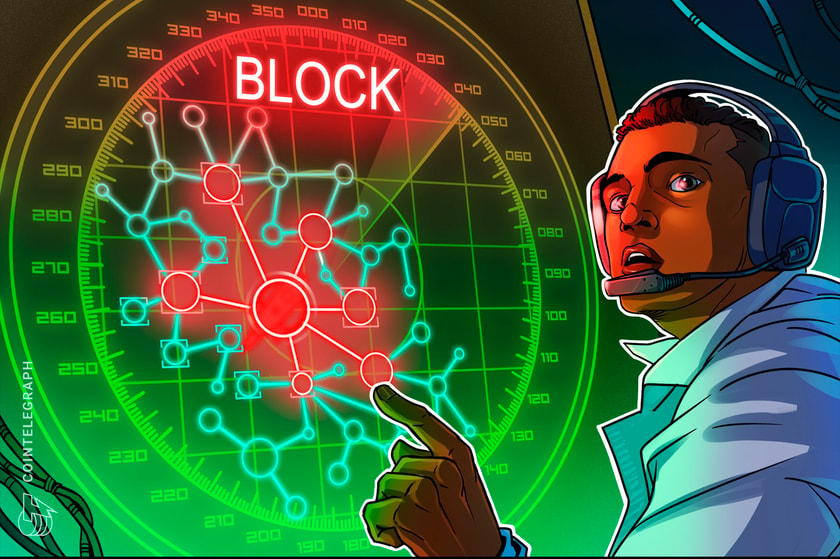 Users attempting to access Spark Protocol with a virtual private network will not be able to, sparking criticism from supporters of privacy.
MakerDAO, one of the early pioneers of decentralized finance, has sparked criticism over its decision to block virtual private network (VPN) users from accessing its recently launched lending platform, Spark Protocol.
At the time of writing, VPN users that attempt to access the Spark Protocol website will be met with an error: "Accessing this website via VPN is not allowed."
The measure appears to be linked to Maker's attempt to restrict United States users from accessing the crypto lending platform — discussed in Spark Protocol's terms of service updated May 9 — which also warns against the use of VPNs to circumvent the block. 
In an Aug. 6 tweet, DeFi analyst Chris Blec was among those saying he was "disgusted" with the decision, highlighting it effectively acts as a blanket ban on VPNs across the globe, not just in the U.S.
"It's one thing to block US residents," Blec said, adding that "it's a whole other thing to block anyone in the entire world who is using a VPN for privacy," said Blec, adding it is an "actual war on privacy."
https://t.co/jQMBepF1j7

— Chris Blec (@ChrisBlec) August 6, 2023
Blec, a self-proclaimed decentralization and privacy advocate also took shot at MakerDAO's creator Rune Christensen and the firm's other developers in a response tweet, stating that they have prioritized profits over user privacy:
"The root of the problem here is that these developers are putting profit over principle. They're putting their bank account balance ahead of your privacy and your rights."
Cointelegraph has reached out to MakerDAO for comment, but did not receive an immediate response.
Related: MakerDAO increases DAI yield in bid to boost demand
Launched in May, the Spark Protocol supposedly offers users up to 8% in annual returns by lending DAI. The lending platform was created as a soft fork of Aave V3 by Phoenix Labs, a blockchain research and development firm launched by the Maker Foundation.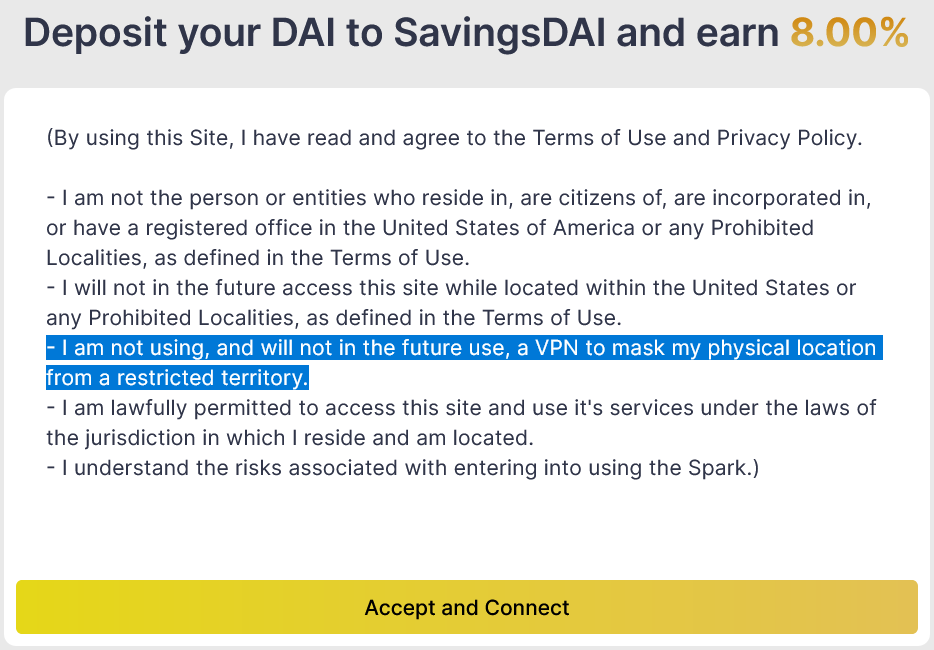 Spark Protocol is said to use TRM's blockchain intelligence services to block wallets from Spark Protocol which engage in legally prohibited conduct.
Magazine: Joe Lubin — The truth about ETH founders split and 'Crypto Google'