Best Cryptocurrency Exchanges to Buy and Sell Crypto in Dubai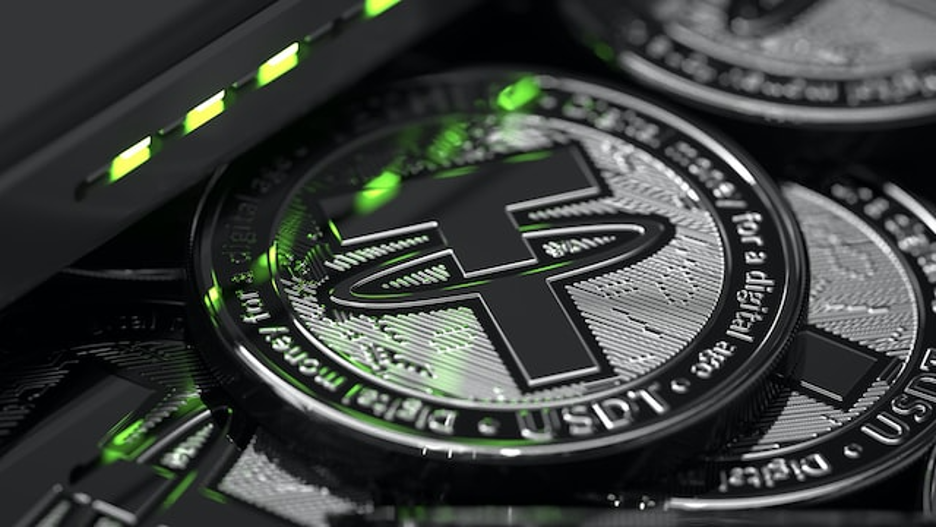 The city of Dubai, the UAE's hub for growing and cutting-edge technology, has fully embraced the crypto world revolution. As interest in digital assets continues to rise, numerous crypto exchanges have emerged to cater to the needs of traders in the region.
Crypto Desk – best crypto exchange in Dubai
Crypto Desk has swiftly gained recognition as a top-tier cryptocurrency exchange in Dubai. Offering a user-friendly interface, an extensive selection of cryptocurrencies, and no commission fees, it has become the preferred choice for both novice and experienced traders. Furthermore, Crypto Desk takes pride in its exceptional customer support and state-of-the-art security features.
In addition to functioning as a conventional crypto exchange, Crypto Desk also serves as a prominent Over-The-Counter (OTC) desk. It accommodates the requirements of institutional investors, high-net-worth individuals, and other sizable traders. Moreover, Crypto Desk's OTC services facilitate the secure and efficient execution of large-volume transactions without influencing market prices. Lastly, the platform guarantees personalized attention for clients, ensuring they benefit from competitive rates and prompt trade execution.
By offering both a comprehensive cryptocurrency exchange platform and a dedicated OTC desk, Crypto Desk caters to a wide range of traders and investors with varying needs and preferences. This combination of services solidifies Crypto Desk's position as a versatile and robust solution for trading digital assets in the Dubai market.
Pallapay
Pallapay is another well-known crypto exchange in Dubai that allows users to buy, sell, and trade cryptocurrencies with ease. It has a simple and intuitive user interface, making it a great choice for beginners. The platform is home to several cryptocurrencies and offers multiple payment methods for buying digital assets, such as credit/debit cards, bank transfers, and cash deposits. Pallapay also offers a referral program, allowing users to earn rewards by inviting friends to join the platform.
Another unique feature of Pallapay is its integration with a payment gateway, enabling businesses to accept cryptocurrencies as a form of payment. This feature not only benefits users but also promotes the adoption of digital currencies in the region.
BitOasis
BitOasis stands as among the most reputable and long-standing crypto exchanges in the Middle East. Offering a comprehensive array of cryptocurrencies and trading pairs, it caters to all kinds of traders. The platform boasts a user-friendly interface, complemented by advanced trading tools and features for more seasoned users. BitOasis prioritizes security, implementing a multi-signature wallet system to safeguard users' funds.
Adopting a tiered fee structure based on trading volume, BitOasis rewards high-volume traders with lower fees. Further, the platform delivers mobile apps for iOS and Android, facilitating on-the-go trading. BitOasis also maintains a blog and a dedicated news section, ensuring users stay informed about the latest developments in the cryptocurrency market and industry trends.
Coinsfera
Coinsfera stands out as a unique crypto exchange in UAE, primarily functioning as a physical cryptocurrency exchange. Users can visit the Coinsfera office to buy crypto and sell crypto in Dubai using cash, without the necessity of an online account. The platform places a strong emphasis on exceptional customer service, offering personalized assistance to its users.
Prioritizing client privacy, Coinsfera appeals to those who prefer face-to-face transactions. The platform also supports a wide array of cryptocurrencies, ensuring that users have access to a diverse range of digital assets. Ultimately, Coinsfera is committed to upholding its core values: reliability, security, integrity, innovation, and a customer-centric approach
800 Crypto
800 Crypto is a relatively new player in the Dubai crypto exchange market. The platform offers a straightforward user experience, enabling users to purchase and sell crypto, buy USDT and sell USDT in Dubai with ease. One of 800 Crypto's main advantages is its zero trading fees for Bitcoin and Ethereum transactions, making it an attractive option for cost-conscious traders.
Aside from round-the-clock customer support to assist users with any issues, 800 Crypto also has a referral program. The purpose of this is to allow users to earn rewards by inviting friends to join the platform. This feature not only incentivizes users to spread the word about 800 Crypto but also helps grow the platform's user base.
Focusing on education and insightful content, 800 Crypto has articles and guides to help users learn more about the cryptocurrency market, trading strategies, and investment tips. These resources are particularly helpful for newcomers looking to understand the nuances of the crypto ecosystem.
Rain
Rain, a Bahrain-based cryptocurrency exchange, also caters to the Dubai market. It offers users a secure and regulated environment for trading digital assets. The platform supports a range of popular cryptocurrencies, including Bitcoin, Ethereum, Litecoin, and Ripple, among others.
Featuring a straightforward and user-friendly interface, Rain appeals to both novice and experienced traders. The platform prioritizes security, implementing advanced precautions such as multi-signature wallets, 2FA, and offline fund storage. Additionally, Rain offers users access to a responsive customer support team, reachable via live chat and email.
Final thoughts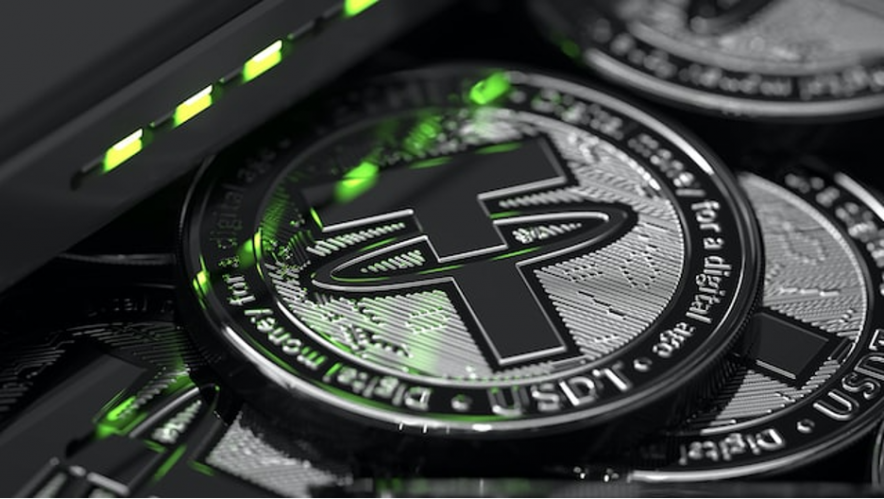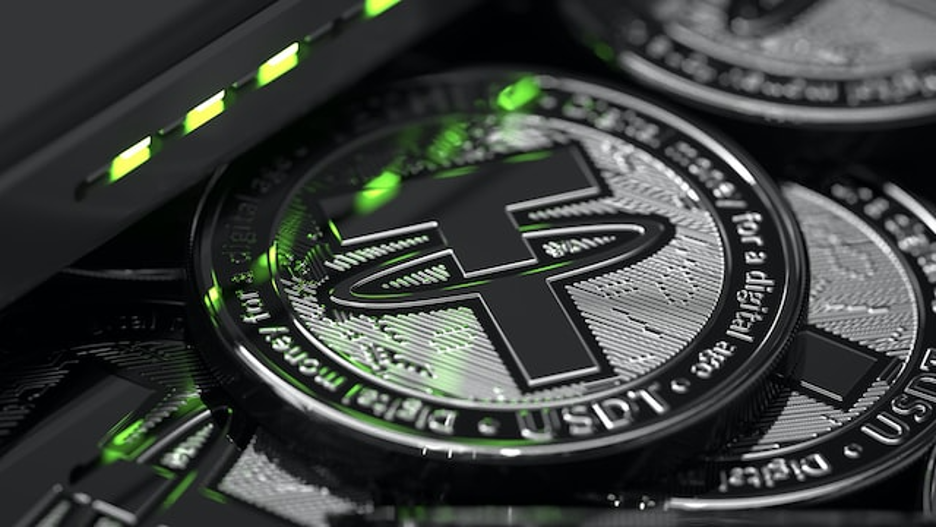 The cryptocurrency market in Dubai has seen impressive growth, with numerous exchanges offering distinct features and advantages to users. Among these platforms, Crypto Desk emerges as one of the top crypto exchanges in every aspect. Its user-friendly interface, a broad selection of cryptocurrencies, competitive fees, and state-of-the-art security measures position Crypto Desk as an exceptional choice for both newcomers and experienced traders in Dubai.
Other notable exchanges, such as Pallapay, BitOasis, Coinsfera, 800 Crypto, and Rain, also deliver valuable services to the region's crypto enthusiasts. Each platform possesses its unique strengths and benefits, catering to the varied needs of traders and investors.
To conclude, if you're an expert trader or just embarking on your crypto journey, Crypto Desk should be your go-to platform for trading digital assets like sell USDT in Dubai. Its comprehensive features, accessible design, stringent security measures, and OTC desk integration make it the ideal choice for you.