Learn the Basics of Opening a Bank Account in St Lucia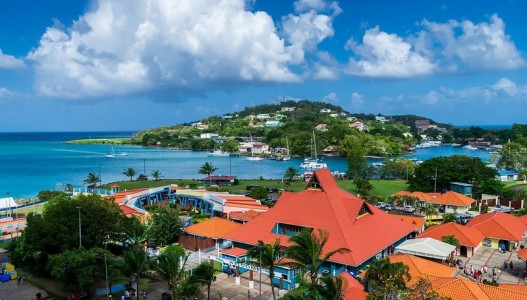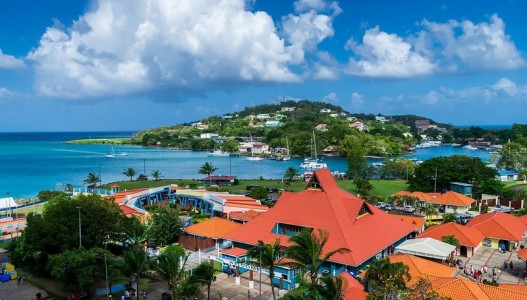 St Lucia is a Caribbean island nation located in the Windward Islands of the Lesser Antilles. It is located between Martinique and St Vincent, with an area of 617 square kilometers. It is known as one of the world's top tourist destinations. The country has a population of over 182,000 people, with English being its official language.
Banking in St Lucia is easy and straightforward, with many international banks having a presence in the country. There are also several local banks offering banking services to both residents and non-residents. Opening a bank account in St Lucia requires you to provide some basic information, such as your address, proof of identification, and proof of residence. This guide will provide you with all the information you need to know about opening a bank account in St Lucia.
What You Will Need To Open A Bank Account In St Lucia
In order to open a bank account in St Lucia, you will need to present two forms of identification: a valid passport and an application form. You will also need proof of your current address, such as a utility bill or rental agreement. For non-residents, it is recommended that they bring along proof of their residence abroad. Additionally, you may be required to provide references from other financial institutions if you are transferring funds from abroad into your new account.
Types Of Accounts Available
In St Lucia, there are several types of accounts available for both residents and non-residents alike. These include savings accounts, current accounts, and term deposits. Each type of account has its own requirements and fees associated with it, so it's important that you do your research before deciding which one is right for you.  Savings accounts are often used by those who want to save money over time while earning interest on the balance, while current accounts are typically used by those who want access to their funds quickly and easily. Term deposit accounts require customers to make large deposits over long periods of time but often have higher interest rates than other types of accounts.  It is important that you understand the differences between each type of account before making your decision.
Fees And Charges
Most banks in St Lucia charge fees for certain services such as ATM withdrawals or international transfers; however, these fees vary from one bank to another so it's important that you compare the different banks before deciding which one is best for you. Additionally, some banks may offer discounts or special offers if you open multiple accounts with them or if you maintain a minimum balance in your account each month—so be sure to ask about any promotions they may have available when opening your account! Consider the costs involved. There will usually be a one-time fee for opening the account, which can range from about $20 to $50 USD depending on the bank and type of account you choose. In addition to this, there are also likely to be monthly maintenance fees as well as other charges associated with withdrawals and deposits – these depend on the individual bank's policies. Some banks may offer discounts if you maintain a minimum balance or use direct deposit, so it's worth checking out these offers when considering your options. 
If you plan to open an offshore or non-resident account, then additional fees may apply. For example, some banks may require higher initial deposits (up to $10,000 USD) and charge additional administrative fees for such accounts. If you are transferring money from overseas into your new account in St Lucia, then there could also be currency conversion fees involved too. 
When choosing a bank in St Lucia, it is important to check the interest rates offered on savings accounts as well as any other benefits they have available. Most banks in the country offer online banking services these days, and some provide ATM cards that allow customers to access their accounts at ATMs worldwide. Be sure to read all terms and conditions before signing up with any particular financial institution, and don't forget that customer service should always be taken into consideration when making your decision. Proof of residence. 
Asking for a Professional Help
Financial agencies offer numerous services that make banking easier and more convenient. These services allow you to manage your finances more effectively, as well as gain access to a wide range of financial resources. Financial agencies can help you with managing your finances, setting up investments, and providing guidance on how to make the most of your money. 
For starters, these agencies provide insight into different types of investments, such as stocks, bonds, mutual funds, and ETFs. They also provide advice on how to structure diversified portfolios with varying degrees of risk tolerance. Financial advisors can guide you in selecting the right investments for your needs and goals. In addition, they can help you understand tax implications associated with different types of investments and guide you through the process of planning for retirement. 
Furthermore, they are equipped with the necessary tools and resources to help you maintain control over expenses and budgeting. This includes budgeting software, automated payment options for bills or credit cards, and advice on debt reduction strategies like consolidation loans or refinancing mortgages or student loans. Many also provide educational programs to help you build strong financial habits that will last a lifetime. 
Financial experts also provide goal-oriented monitoring systems that let you keep track of your progress toward meeting certain savings goals. These goals could include saving for a house deposit or funding a college education for yourself or someone else in the family. With this information readily available at hand, it makes it much easier to stay on track with any long-term savings plans that have been set in place – helping save time and money as well as increasing overall security when making important financial decisions throughout life's journey. 
Overall, using the services of a financial agency offers numerous advantages by helping individuals create manageable budgets, invest in secure long-term plans such as pensions or insurance products and manage their day-to-day finances more effectively – all while learning about ways to make smart future money moves through tailored advice from experienced professionals in their field.
Conclusion
Opening a bank account in St Lucia can be an easy process if done correctly—all it takes is proper research and preparation beforehand! Before applying for an account with any local bank, be sure to ask about their fees and charges as well as any potential discounts or special offers, they may have available for new customers. Additionally, make sure that all required documents are ready when applying for an account—this includes two forms of identification (passport + application form), proof of address (utility bill/rental agreement), and possible references from other financial institutions if transferring funds from abroad into your new account. With all this information taken into consideration, opening a bank account in St Lucia should go smoothly!