Bitcoin funds see weekly outflows of $111M, most since March: CoinShares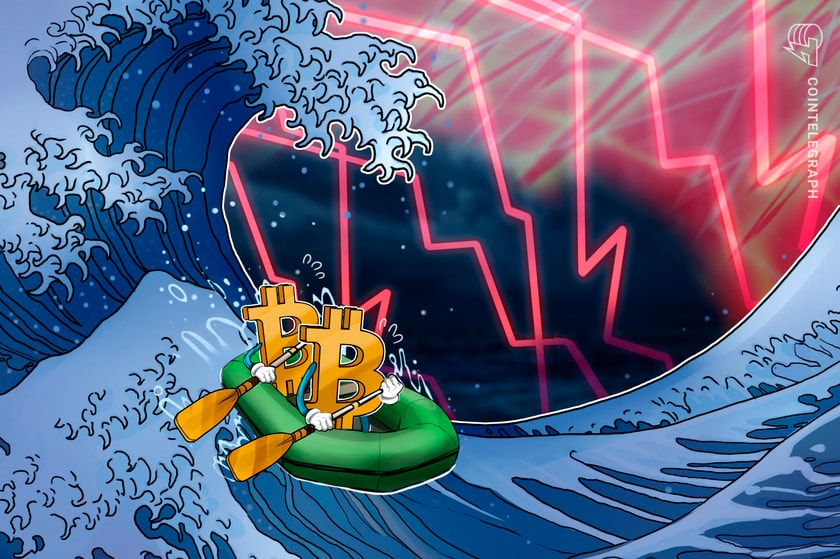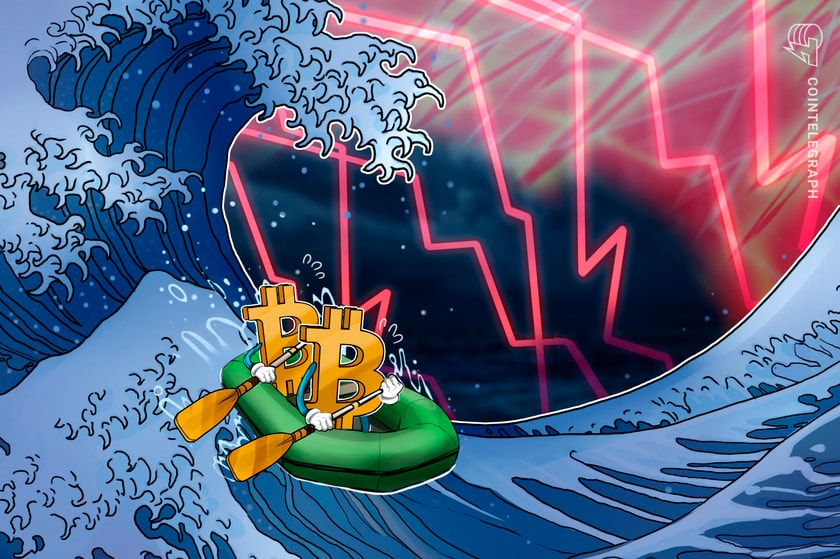 Solana bucked the trend, with its $9.5 million in inflows taking the top spot over the past week.
Weekly cryptocurrency asset flows for the week ending Aug. 4 reconciled at $107 million in outflows, continuing a three-week negative trend totaling $134.8 million.
Once again, the lion's share of movement was attributed to Bitcoin (BTC). With $111 million in outflows, Bitcoin funds negated the majority of inflows for the week.
According to CoinShares' "Digital Asset Fund Flows" weekly report, this indicates further "profit taking" on the heels of the previous cycle's gains. For the month leading up to the recent spate of outflows, inflows of $742 million into crypto funds were seen, with 99% of that coming into Bitcoin.
Weekly trading volumes in investment products saw a dip below the year-to-date average, according to the report, with broader on-exchange market volumes down 62% against the relative average.
Regionally, only Australia and the United States showed inflows, with $0.3 million and $0.2 million incoming, respectively. The largest regional outflows came from Canada, with $70.8 million, and Germany, with $28.5 million.
Despite Bitcoin's outflows, the weekly total was somewhat buoyed by inflows into Solana (SOL) in the amount of $9.5 million, up from last week's total of $0.6 million in inflows. XRP (XRP) investment products also saw inflows of $0.5 million.
Ether (ETH) funds continue their negative trend, adding $5.9 million in outflows to the previous week's $1.9 million. This entirely offsets prior inflows in the amount of $6.6 million and further separates it from Solana's current bullish trend.
➡️ $SOL recorded the largest inflows, totaling US$9.5m, indicating a growing positive sentiment towards #altcoins. Other notable mentions include $XRP and $LTC.

4/5 pic.twitter.com/0v8V9DjwRQ

— CoinShares (@CoinSharesCo) August 7, 2023
While Bitcoin remains up for the year compared to its opening in January, many experts believe some of the perceived sideways movement that's kept it mostly beneath $30,000 since April is due to market uncertainty.
As Cointelegraph reported, data from Switzerland-based investment adviser 21e6 Capital AG shows that Bitcoin "hodlers," those who held funds in BTC, outperformed crypto funds by 69% in the first half of 2023.
The 2022 implosion of FTX and regulatory and legal uncertainty for numerous other exchanges may have tempted crypto fund investors to increase the amount of cash on hand versus invested funds, thus causing the current decay.
The report from 21e6 Capital AG did note that investor sentiment currently appears to be slightly up versus the first half of 2023.
Related: European digital asset manager CoinShares' revenue up 33% in Q2