Bitcoin Betting Is a Reality Today: What's Next for the Gambling Industry?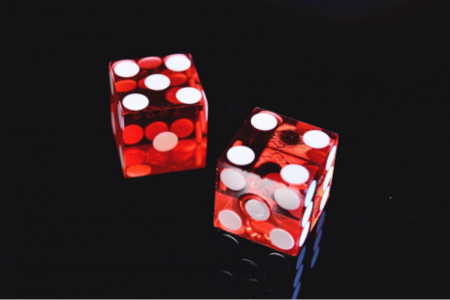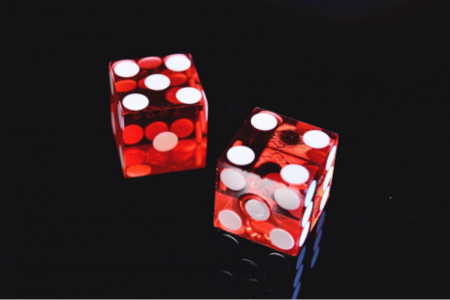 Online gambling and the use of digital currencies share commonalities. Both show massive potential for growth and attract considerable interest. Despite issues in the global economy in recent years, both have continued to rise, with the international blockchain market value at $10.2 billion and online gambling worth $63.5 billion worldwide. 
While both sectors are ascending, crypto gambling is growing rapidly and now makes up a healthy portion of the global market— and betting accounts for a large proportion of blockchain transactions. Crypto and online gambling share a symbiotic relationship.
But Bitcoin betting isn't the only area where the gambling industry is evolving. Elsewhere, online gambling sites are embracing new and emerging technologies, changing the sector's landscape. 
In this article, we'll explore the most recent developments in the gambling industry and explore what's next.
Blockchain and Crypto Betting 
The first online crypto-gambling site opened in 2012. Named for the mysterious creator of Bitcoin, Satoshi Nakamoto, the site was set up by Bitcoin entrepreneur Erik Voorhees. Since then, countless crypto-betting sites have emerged. At the end of 2021, there were 304 sites using crypto. Less than two years later, it's estimated this number has at least tripled. 
After more than a decade, both the crypto and online gambling industries have matured, and gambling laws are changing across the world. Players now have options of either using cryptocurrency-only betting sites or platforms that accept both crypto and fiat currencies. Blockchain technology offers gamblers security and anonymity, and with the strength of Bitcoin betting options in 2023, these sites are making the switch to digital currencies more attractive for players. 
Not only this, but players can enjoy a quicker signup process, faster withdrawals, and in many cases, better odds. Often, crypto sites are not bound by the same regulations as their fiat counterparts, leading to better betting odds. 
Operating as a crypto-only online betting site has benefits for the website owners too. Using blockchain technology reduces operational costs as there is no need for payment processing services. 
Given the recent exponential growth of crypto gambling, it's safe to say this rise will continue in the future. 
Virtual Reality and the Metaverse 
As many of the leading tech companies strive to build the Metaverse, the virtual reality (VR) and augmented reality (AR) headsets used to access are developing in leaps and bounds. 
The market is currently led by devices like the Meta's Quest range, Sony's PSVR2, the HTC Vive range, and Pico made by TikTok-owner, ByteDance; however, the VR industry is about to face a shake-up as Apple is set to enter the field.
But while VR developers are creating new and innovative ways to work, socialize, and play, the technology offers great potential for online gambling sites as the technology lets users bet on virtual sporting events. 
The immersive nature of VR allows bettors to experience the game from all available angles and perspectives, providing better insights into how a bet may pan out. Additionally, bettors can view everything in 3D and access commentaries, gaming stats, and replays. 
Users have the potential to enjoy learning facts about the games they're watching or take part in entertaining quizzes alongside the action. 
The metaverse has been a buzzword in the tech industry for the last two years, with many major companies investing tens of billions of dollars into its development. As this new iteration of the internet becomes mainstream, the online gambling industry will certainly innovate around it. 
5G Internet 
Deployment of the new 5G networks began in 2019; however, it will take several years before coverage takes prominence over 4G. The fifth generation of cellular broadband networks is up to 100 times faster than 4G with improved latency. 
Not only does this open up the possibility that apps on phones, tablets, and VR devices will stream higher-resolution videos, improving user experience, but it also improves security. Without the worry of dropped connections, users can place bets with confidence without interruption. Additionally, the more secure network protects users against hackers. 
As 5G becomes the norm, the online gambling industry will adapt, opening the doors for further innovation. 
Artificial Intelligence 
Artificial intelligence (AI) is increasingly being used everywhere. From smart home devices to cars, AI is growing in prominence, and it's learning fast. When applied to the online gambling industry, it has a range of applications. 
AI helps make online gambling safer. Using machine learning and artificial intelligence tools, sites are identifying problem gamblers attempting to cheat or commit fraud. This improves the experience for other players as it adds additional safety. 
Because AI is constantly learning, it analyzes how users interact with apps. This allows sports betting sites to let users know about upcoming events of interest to them, catering to their personal tastes. The use of AI-powered chatbots means that users get customer support when they need it, 24/7.
AI will continue to add legitimacy and security to online gambling while improving the way users interact with online services. 
Live Streaming 
Many sports betting apps already use live streaming; however, this will likely increase and become more common. 
With the ongoing 5G rollout, improvements in AI, and immersive VR experiences becoming more popular, users can look forward to lag-free, high-resolution streams that really place them at the heart of the action. 
The Future of the Gambling Industry 
Many technological developments are coming together to enhance user experience right now. As users enjoy the enhanced security offered by crypto, AI, and 5G and the immersion VR brings to the table, the gambling industry will continue to grow. 
As laws change, more sites will enter the industry, and this rise in competition will also drive innovation. These are exciting times for the gambling industry.