Sushi's head chef addresses community concerns amid SEC subpoena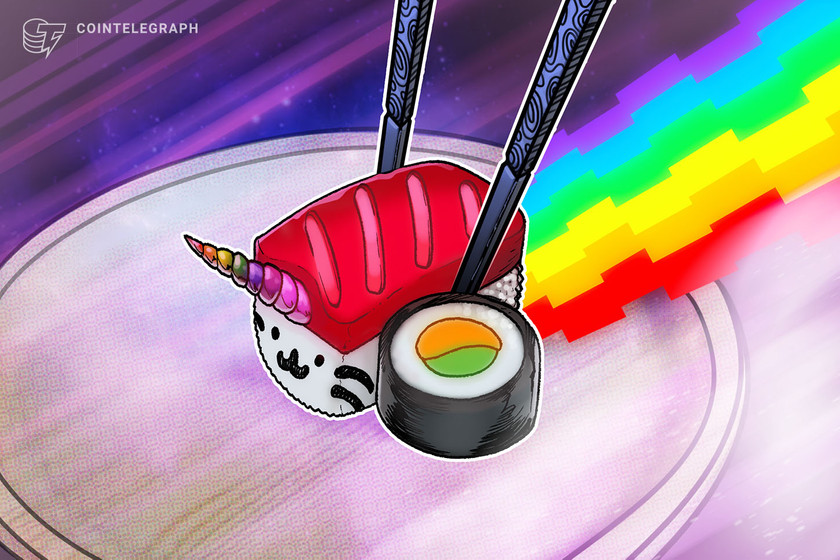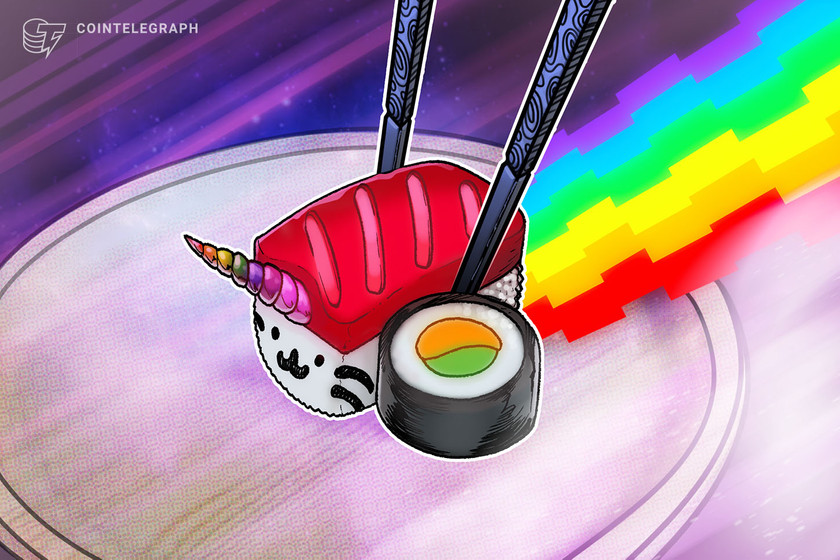 Sushi's head chef Jared Grey and his counsel described the investigation as a "non-public, fact-finding inquiry," that doesn't suggest the SEC has "any negative opinion of any person, entity or asset" related to the DAO.
Japan-based decentralized autonomous organization (DAO) Sushi's head chef Jared Grey and his counsel stated that as far as they know, no one associated with Sushi has violated U.S. federal security laws, while providing reassurance that he is cooperating with the United States Securities and Exchange Commission (SEC) subpoena.
In an April 8 statement, Grey answered the most commonly asked questions from the community in an FAQ format regarding the subpoena served to him, suggesting it is unknown what actions the SEC will take towards others associated with Sushi in the future.
"We do not know, one way or the other, whether the SEC has purported to serve a subpoena on any other person or entity that it believes represents the Sushi community" it was noted.
Grey assured the community that the investigation does not imply any wrongdoing. He stated:
"The investigation does not mean that the SEC has concluded that Jared, Internet Three Software Company, or Sushi has violated any law. Also, the investigation does not mean that the SEC has a negative opinion of any person, entity, or asset."
Grey acknowledged the Sushi DAO legal defense fund – a dedicated $3 million he proposed to the community on March 21 after the subpoena was served – stating he is trying to ensure adequate funds to "handle legal needs for operational continuity and protect core contributors."
He emphasized that any unused funds in the Sushi DAO Legal Defense Fund shall be refunded, provided that all legal costs have been covered.
Related: zkSync Era launches with Uniswap and Sushi — First zkEVM on mainnet
Following the statement, Grey told his Twitter followers on April 9 that they can expect Sushi's newly deployed concentrated liquidity model, V3, to be officially announced next week.
We've yet to officially announce V3 on Sushi (early next week, homies), but we've already noticed a 100% increase in V3 TVL in the past 24 hours. Things will get interesting over the coming weeks, with 30+ networks supporting V3 on the second most OG DEX, Sushi.

— Jared Grey (@jaredgrey) April 8, 2023
Cointelegraph reached out to Grey for comments but stated he "can't comment further than what the FAQ provides."
This comes after news on Feb. 1 that MakerDAO, the issuer of DAI (DAI) launched a $5 million legal defense fund, dedicated to legal expenses, to serve as a self-insurance tool for its participants, as the developers pointed out that such costs could not be transferred through traditional insurance.
Magazine: US enforcement agencies are turning up the head on crypto-related crime