April Fools' Day 2023: The Best Jokes in the Crypto Sphere This Year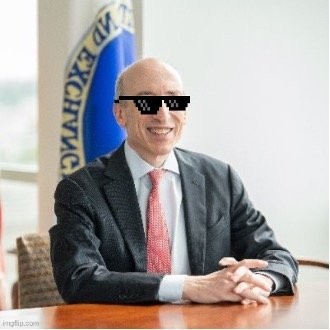 Gary Gensler Uses a Meme Profile Pic
Gary Gensler, chair of the U.S. Securities and Exchange Commission (SEC), changed his Twitter profile picture to include pixellated sunglasses — a reference to a meme called "deal with it." Gensler's SEC has recently come under fire for its regulatory actions against the crypto industry, and the change was seemingly a response to his critics.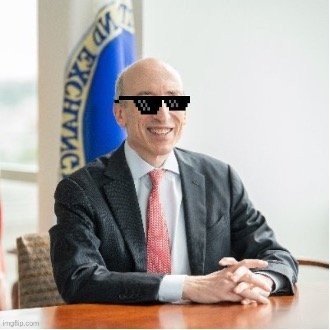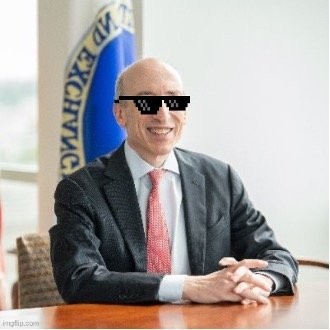 EU to Impose Bank Hours on Crypto Wallets
Crypto entrepreneur Samson Mow suggested that European lawmakers will impose bank-like rules on crypto wallets. Specifically, he said that wallets will only be able to make transactions "from Monday to Friday, 8 AM to 5 PM, excluding holidays."
Such a rule would defeat the purpose of cryptocurrency, which unlike traditional banking systems is meant to be always available. However, Mow's joke also took a jab at real EU regulations that aim to restrict self-hosted wallets.
Crypto Transactions Confirmed With Handshakes
The compliance firm BitAML suggested that cryptocurrency transactions will require physical handshakes to proceed, writing: "crypto-compliance just got a whole lot more hands-on!" (In reality, cryptocurrency transactions performed through many trading and payment platforms require identity verification due to KYC/AML laws.)
Miami Says Twitter Is Relocating HQ
Miami mayor Francis Suarez said that Twitter plans to move its headquarters to his city. Though this is a joke, Suarez is known for his past crypto activities such as his decision to accept his salary in Bitcoin and his involvement in CityCoin.
Binance's Croc Infographic
Crypto exchange Binance took an absurdist angle as it posted a picture of a shoe next to its logo. "Crucial information," it wrote, as it posted the following picture: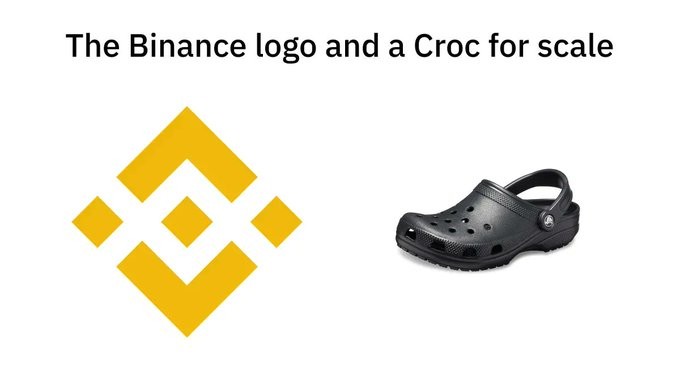 Reddit's ELI5 Coin
The subreddit /r/eli5 (aka "Explain Like I'm Five") said that it would introduce a token called ExplanationCoin. Supposedly, the asset could be traded for Dogecoin through a complex process involving a ridiculous number of currency swaps.
Though /r/eli5 will not actually launch the token, other subreddits have launched tokens — such as /r/cryptocurrency and $MOONS and /r/FortNiteBR and $BRICKS.
Bitcoin Moves to Proof-of-Hydration
The TechCrunch parody site TechScrunch published several April Fool's day jokes, including one piece that suggested Bitcoin would use "proof-of-hydration" mining.
Supposedly, Bitcoin miners would need to prove they had consumed a healthy amount of water before they begin mining crypto. In reality, Bitcoin mining depends on the power of one's mining hardware and access to energy.
Looking for past April Fools' Day jokes? Check out our 2021 review.