'US has left a vacuum that other countries are eager to fill': Coinbase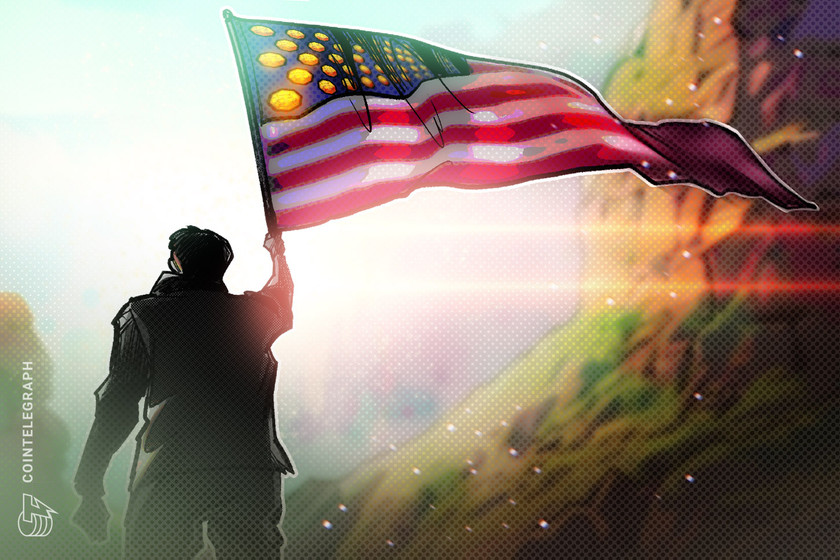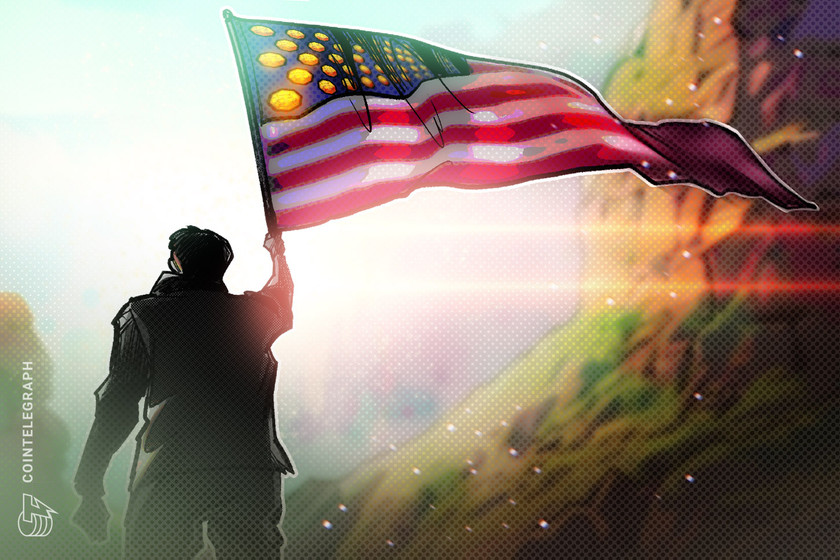 While the U.S. government opts for "regulation by enforcement," other countries are fostering "vibrant" crypto ecosystems due to progressive regulation, argues Coinbase's Daniel Seifert.
With Coinbase seemingly on the verge of a court battle with the Securities and Exchange Commission (SEC), the firm has emphasized that the U.S. government's hawkish approach to crypto regulation has "left a vacuum that other countries are eager to fill.'
The SEC issued Coinbase a wells notice on March 22 outlining that SEC staff had recommended the agency take enforcement action over "possible violations of securities laws" concerning some of the firm's asset listings, staking services and Coinbase Wallet.
In a March 23 blog post titled Europe is winning. Will the US catch up? Daniel Seifert, Coinbase's Vice President and Regional Managing Director in Europe, stressed that the U.S.'s "regulatory approach to crypto has been marked by regulation by enforcement," despite industry-wide calls for "comprehensive crypto regulation."
"This approach has created an environment of uncertainty and instability in the crypto industry," he wrote.
Coinbase's top lawyer @iampaulgrewal says the SEC wants court fights instead of conversation.

In dozens of meetings with the SEC over the last 9 months, Grewal says the exchange was "given essentially no response" to key questions.

Listen:https://t.co/027slXaMhb pic.twitter.com/L0ikJwleyA

— Laura Shin (@laurashin) March 24, 2023
As such, Seifert argued that the U.S. is losing its status as the leading hub of the crypto sector, while France, the U.K. and the European Union, are now building "vibrant" ecosystems due to their friendlier approach to crypto regulation.
"The US has left a vacuum that other countries are eager to fill," he wrote, adding: "we are proudly an American company. It's hard to sit by and watch the US squander the opportunity it has been given."
The SEC misses one of the biggest frauds in history – FTX/Alameda

Gary Gensler cozies up to the head of that fraud – SBF

And then the SEC goes after the most legitimate company in crypto – Coinbase

Yes yes very normal and totally rational

— sassal.eth (@sassal0x) March 23, 2023
In particular, Seifert highlighted the significance of the Blockchain Week event being hosted at the Louvre in Paris this month. He also pointed to the U.K.'s recent push to become a crypto hub, and the European Union's Markets in Crypto-Assets (MiCA) regulation that is slated to come into effect in 2024.
"This year it's being held in a private space at the Louvre, arguably the greatest national treasure in France and one of the world's most respected museums," he said, adding:
"To me this is a clear signal: France is rapidly recognizing the opportunity that crypto presents and is offering it space to flourish. The broader EU, the UK, UAE, Hong Kong, Singapore, Australia, and Japan are all following suit."
The MiCA legislation has been in development for two years, and aims to establish a "harmonized set of rules for crypto-assets and related activities and services."
Related: Cathie Wood's ARK loading up on Coinbase shares again, buying $18M
It is generally expected to be a positive move for the European cryptocurrency ecosystem, as it will offer clear rules and guidelines for the sector.
"Already we are seeing that Europe now matches the US in its share of crypto developers ( 29% apiece globally). The US used to lead the charge with 40%," he said, adding that:
"This level of growth does not happen by chance. Concerted efforts have to be made, such as developing a regulatory framework that will provide clarity and stability for businesses operating in the space."
In a lengthy March 23 Twitter thread, the Crypto Council for Innovation also highlighted similar points to Seifert, noting that "crypto is global, and nobody is waiting around for the US to land the plane."
1/ Crypto is global, and nobody is waiting around for the US to land the plane. Here, our roundup of global activity ():

— Crypto Council for Innovation (@crypto_council) March 24, 2023
The thread explored positive developments across the globe, including examples such as the National Australia Bank's work with non-USD pegged stablecoins, Hong Kong's efforts to become a digital asset hub, and the Canadian Securities Administration recently imposing "enhanced investor protection commitments" on domestic crypto exchanges.